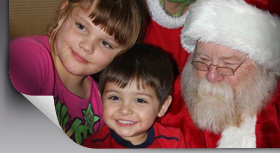 Opening Doors
As Sisters of the Presentation, we commit ourselves to empowering women and children in every ministry that we serve. Our everyday actions speak to our commitment to women and children.
The Sisters of the Presentation, in collaboration with six Catholic women religious congregations in the Dubuque area, initated Opening Doors, a community service organization which offers women, alone or with children, an opportunity to rebuild their lives. Through transitional housing at Maria House and short-term emergency/transitional housing at Teresa Shelter, Opening Doors embodies the values of compassion, respect, affirmation and hospitality.
Upholding the dignity of women, Opening Doors gives women a secure, stable environment in which to address their needs, pursue education and resume independent living. To date, Opening Doors has provided a home to over 2,200 homeless women and children.
For more information, contact:
Maria House
1561 Jackson Street
Dubuque, IA 52001
Phone: (563) 582-7480
Teresa Shelter
1111 Bluff Street
Dubuque, IA 52001
Phone: (563) 690-0086
Email:
info@openingdoorsdbq.org
Learn more about the Opening Doors ministry.