Happenings
Resources for Lent 2017
Calendar: A Living Lent That Changes the World
Looking for something different to do for Lent? We offer a calendar with simple ways to make a difference in a big way. This Lent, as we commit to small everyday activities, may it be a time to change our hearts, our lives and our world.
Download Lenten Calendar here.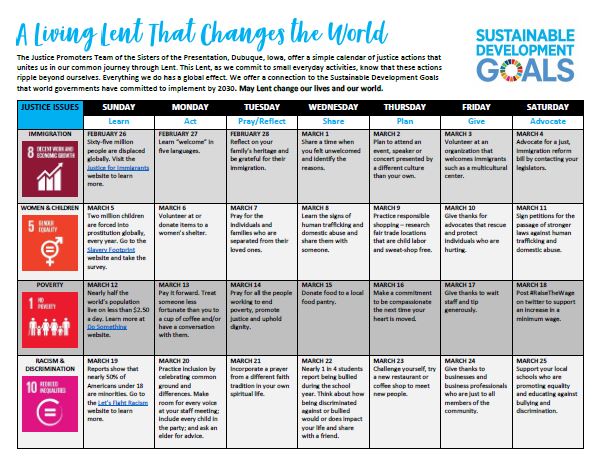 Reflection Booklet
Welcome to the beginning of Lent. As a resource to deepen your spirituality and your relationship with God during this Lenten season, we invite you to download our Lenten Reflection Booklet. Blessings to you as you embark on your Lenten journey!
Download Lenten Reflection Booklet here.