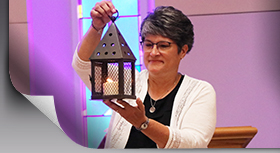 Happenings
Mary's Journey Through Advent Online Retreat
November 29, 2020 - December 20, 2020

Sundays during Advent at 5:30-6:30pm CST
November 29 - Mary Pondering
December 6 - How Can This Be?
December 13 - Behold I An the Handmaid of the Lord ...
December 20 - Let It Be Done to Me ...
Spend your Advent with Mary, other young adult women of faith, and Presentation Sisters from across North America. Each Sunday we will meet for an hour of prayer and faith-sharing. This online retreat is for single, young adult women. Contact Sister Jessi Beck at vocations@dbqpbvms.org to RSVP or for more information.