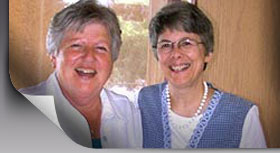 News & Events
We hope you will explore this area of our web site to read the latest news about our sisters and their ministries, and to learn more about a variety of upcoming events. For more information on any of these news or events, contact Jane Buse, Director of Communications, at 563.588.2008 or info@dubuquepresentations.org.
2017 PBVM Scholarship & Award Recipients
<Back to Scholarships & Awards>
The Sisters of the Presentation initiated several scholarships and awards to further Presentation Foundress Nano Nagle's legacy of education in the spirit of her desire to serve. The sisters are pleased to honor the following commendable recipients.
Nano Nagle College Scholarship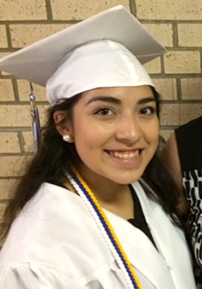 The Nano Nagle College Scholarship rotates among the many Iowa high schools in which Presentation Sisters have ministered. The scholarship was awarded to a student at Wahlert Catholic High School, Dubuque (2010); Bishop Garrigan High School, Algona (2011); Newman High School, Mason City (2012); St. Mary High School, Storm Lake (2013); St. Edmond Catholic High School, Fort Dodge (2014); Beckman High School, Dyersville (2015); and Columbus Catholic High School, Waterloo (2016).
This year, the Nano Nagle College Scholarship has circled back to Wahlert Catholic High School where a $1,000 scholarship was awarded to Marybel Medellin, who models self-giving service by the numerous service opportunities she has participated in over the past few years.
Daily, Marybel uses her God-given talents to improve the lives of others, especially those at St. Patrick Parish in Dubuque. As children's liturgy coordinator there, Marybel has restructured the program to help young children better learn about God. She also greets parishioners at Mass, helps cook and serve Wednesday night parish meals and volunteers in other areas at the parish.
"Through service, I have learned how important it is to give back to the community," says Marybel. "Seeing the smiles on the faces I have helped warms my heart and reminds me why I love service. Similar to Nano Nagle, I will continue to use my talents of working with children to teach those deprived of an education."
Gabriela Vega Cruz, director of Hispanic ministry of Dubuque, shares, "I have watched Marybel grow in faith and service through her participation in our weekly liturgies and parish events. Her ability to teach and help children grow in their faith is what has made her an exemplary role model. She exemplifies the spirit of Nano Nagle in being a woman of service. There has been no act of service too small, large, messy or difficult for her to accomplish."
Mother Vincent Hennessy Foundation Scholarship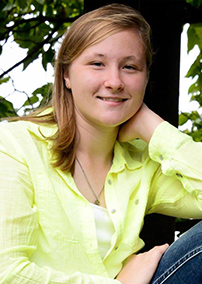 In celebration of Mother Vincent Hennessy and the Dubuque Presentation foundation, the Sisters of the Presentation offer a $1,000 Mother Vincent Hennessy Foundation Scholarship to a graduating senior from Wahlert Catholic High School, Dubuque, which Presentation Sisters have actively supported since its inception. This year's recipient is Kelsey Jackson. Kelsey has been actively involved in multiple service opportunities at Wahlert, in her home parish and in the Dubuque and Galena community. This fall, Kelsey plans to attend the nursing program at Saint Ambrose in Davenport, Iowa.
"Countless times I've watched, amazed at the work ethic Kelsey maintains in tackling challenging academic work head-on with no hesitation. Despite how impressive Kelsey's academic achievements have been, I must say I feel they are equally matched by the devotion and service she has shown to her community," states Lynn Gaber, life-long family friend. "To be so deeply involved in one's community at such a young age is obviously special and unique. However, to do it with the level of compassion and kindness that I've seen evident in Kelsey truly distinguishes her. Put simply, Kelsey is a natural leader. She leads not only by example, but by exuding an easy aura of approachability. Her warm, nurturing personality makes her open and accessible to others. Kelsey is one of those rare people who is able to draw a correlation between how achieving one's own personal and professional goals can ultimately lead toward doing more, to helping others and paying it forward."
Through her role as a nurse, Kelsey hopes to make one person smile 10 times bigger as the little things we do for others occupy the largest part of their hearts. Just one smile at a time. She believes "to the world I may be one person, but to one person I may be the world."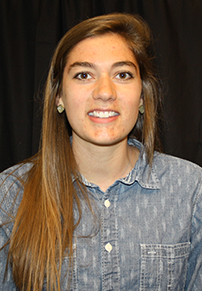 Presentation Mission Service Award
The Presentation Mission Service Award is offered to a person(s), 18 years of age or older, committed to serving the Presentation mission and who may otherwise be unable to afford a mission immersion experience, locally, nationally or abroad. This year's recipient is Allison Jaeger, an Iowa State student in the global resource systems program with dietetics as her second degree.
This summer, Allison will travel to Bolivia to take her learnings beyond the classroom and get hands-on experience in her technical field of human nutrition. Allison will be working alongside the Presentation Sisters there to provide community nutrition services to the mothers, children and families in Entre Ríos and the surrounding areas.
"Ultimately my career goal is to work as a registered dietitian serving women and children to ensure adequate nutrition despite barriers they face living below the poverty line. This summer in Bolivia will be an opportunity to explore both my passions for service and experience my career goals first hand."
Nano Nagle Service Award
The $1,000 Nano Nagle Service Award is awarded to a person of exemplary service, nominated by a Presentation Sister or associate. The service award may be used to benefit a service project or in some way aid the nominee in continuing the gift of service. This year's award was given to Tom Witry. Tom is a retired teacher and coach who works tirelessly to provide a Miracle League baseball field and all-inclusive playground for individuals with special needs and their families in the Dubuque area.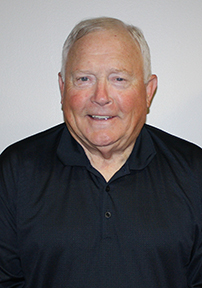 Sister Margaret Anne Kramer, who nominated Tom, states, "Tom believes there is an undeniable need for recreational facilities for individuals with disabilities. He hopes this facility will not only benefit those with disabilities but also those without. By sharing the equipment, they will develop relationships and each will learn to appreciate each other and celebrate their differences. Tom believes it is a win-win for all."