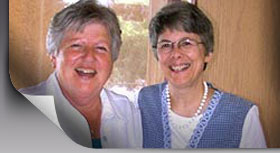 News & Events
We hope you will explore this area of our web site to read the latest news about our sisters and their ministries, and to learn more about a variety of upcoming events. For more information on any of these news or events, contact Jane Buse, Director of Communications, at 563.588.2008 or info@dubuquepresentations.org.
Wholehearted Living Women's Retreat
April 28, 2018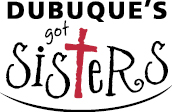 WHEN
Saturday, April 28, 2018
TIME
Noon - 8 p.m.
WHERE
Our Lady of the Mississippi Abbey
Dubuque, Iowa
For more information, contact one of the following:
Sister Gail (gail@olmabbey.org)
Sister Aprilia (auntarto@gmail.com)
Michelle (ma.horton6@gmail.com)
Sponsored by Dubuque's Got Sisters:
Dominican Sisters of Sinsinawa, Dubuque Franciscan Sisters, Holy Spirit Missionary Sisters, Sisters of Charity
of the Blessed Virgin Mary, Sisters of the Presentation of the Blessed Virgin Mary and Trappistine Nuns