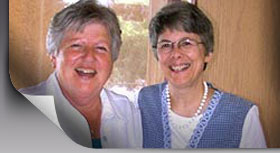 News & Events
We hope you will explore this area of our web site to read the latest news about our sisters and their ministries, and to learn more about a variety of upcoming events. For more information on any of these news or events, contact Jane Buse, Director of Communications, at 563.588.2008 or info@dubuquepresentations.org.
New Sister Spotlight Posted
Follow this link to watch our Sister Spotlights. A new one is posted each week.
This week is Sister Marie Barth shares how art is deeply connected to her spirituality.