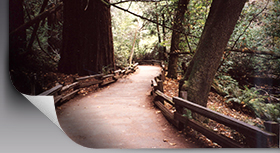 Discernment
What is discernment?
Discernment is about listening and responding to that place within us where our deepest desires align with God's desire. As discerning people, we sift through our impulses, motives, and options to discover which ones lead us closer to divine love and compassion for ourselves and other people and which ones lead us further away. Robert A. Jonas
How do you discern your call?
Pray
Listen to God and pray for guidance. Pray with scripture, journal, listen with an open heart. Reflect on the following:
How am I interested in sharing life in community with other committed women?

Do I long to deepen my relationship with God in prayer and service to others?

Do I desire to live a balanced personal life: prayer, ministry, relationships with others?
Listen to Yourself
What are the stirrings of your heart? What are your reasons for considering religious life? Look at your own history and your gifts. What are your strengths and weaknesses?
Gather Information
Do research and use resources. Email, call, or write religious communities to get information. Vision Guide provides the opportunity to "match" with various communities, access to websites and suggestions for further reading.
Visit Communities
The best way to get to know the "spirit" of a community is to visit. When you have selected a few communities that interest you, contact them to set up a visit.
Talk with Someone You Trust
During this time it is helpful to talk with others who know you well - friends, advisors, a spiritual director. They can help you sort out your doubts and questions and walk this journey with you.
Continue Discerning and the Decision-Making Process
Discern and make a decision, including God in the process. Continue to read, pray and discuss your options with a spiritual guide. Begin to narrow your choices. If you find you are coming to a sense of peace within yourself, contact the vocation director to continue the process. Discernment is lifelong.
How will you know if a vocation to religious life is a call for you?
Pray for guidance, for openness and courage to follow your inspirations despite any doubts. Pray for the wisdom to know your gifts and talents and use them to serve God and the church.
Look at your own history and your past experiences. Gather facts. Consider the pros and cons. Share your findings and get feedback from a friend, advisor or spiritual director. Ask yourself, "Will this vocation be life-giving to you and enable you make a positive impact in the world?"
Discernment may not always be easy but there will be some confirmation in the form of God's peace. It may come clearly or you may just have a quiet sense that the choice is right. The correct choice should bring you peace and should match your gifts and personality. This does require you to risk, however it can only draw you closer to God and who you were created to be. Take the leap of faith and join us!