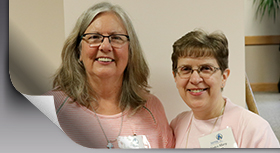 Associate Leadership
Associate Partnership Co-Directors:
Associate Cindy Pfiffner and Sister Joan Brincks co-direct the Presentation Associate Partnership. Cindy recently became co-director and Sister Joan has served since 2015. Together they respond to persons interested in sharing the Presentation charism through association. They facilitate and nurture the spiritual connection between sisters and associates by fostering ongoing relationships through retreats, associate gatherings and service.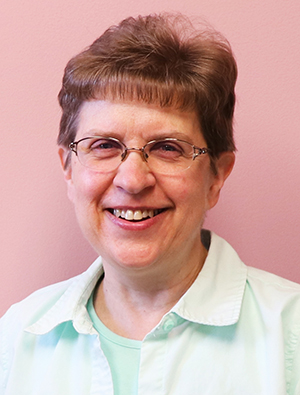 Sister Joan Brincks
Sister Joan Brincks, a native of Lawler, Iowa, became a Sister of the Presentation in 1978. She served as an elementary teacher for 29 years and holds a certificate in Healing Touch Spiritual Ministry and a certificate in the Lay Formation Program. In 2015, she completed the Collaborative Leadership Development Program. In addition to being co-director of the Presentation Associate Partnership, Sister Joan is part of the pastoral care team at Mount Saint Francis in Dubuque, Iowa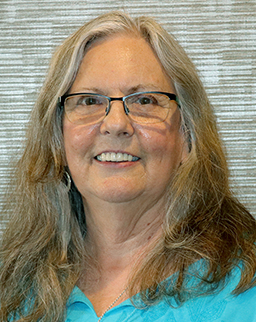 Cindy Pfiffner
Cindy Pfiffner is married and has two daughters and six granddaughters. Cindy graduated from Mount Mercy College and taught elementary school for 21 years. She received her master's in pastoral ministry from Loras College and worked as coordinator of adult formation at St. Joseph the Worker Parish for 10 years. Cindy has been an associate since 2004. She serves on her parish Social Justice Committee and has participated in a number of service/immersion trips to other countries.

Associate Partnership Advisory Committee:
The Associate Partnership Advisory Committee consists of 6–10 members of both sisters and associates. The committee seeks to implement ways to support and encourage associates as they share in the mission of Jesus as expressed through the mission of the Sisters of the Presentation.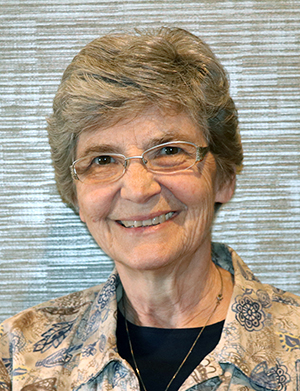 Sister Janet Stelken began her ministry in education, teaching junior high science in schools both in the Dubuque and Sioux City dioceses. Her last teaching position was at Bishop Garrigan High School, Algona, Iowa, where she coordinated the Confirmation program and taught religion for 12 years. She also served on the leadership team for the Presentation community and then went on to minister as a pastoral care coordinator at St. Therese SW, now The Glenn, Hopkins, Minnesota. In September 2014 Sister moved to Chicago, where she now volunteers as a pastoral caregiver to the elderly for St. James Parish. Sister Janet's relationship to the Associate Partnership began at its inception serving as liaison from the leadership team to the Presentation Associate Process. The Associate Partnership holds a special place in her heart.

Janet Leonard is a retired elementary school teacher. Teaching children has been a passion for her all her life. When others wanted to play with dolls, she wanted to play "school." Her mother and the Presentation Sisters were excellent role models. She now uses her charism of teaching by being active in her parish, St. Mary, in Manchester, Iowa. She became a Presentation associate in 2008. Janet writes about being an associate: "Since I was a former member, it's like coming home. It feels so right to be once again a daughter of Nano. I feel blessed!"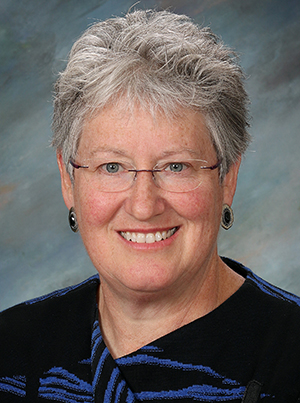 Barbara Ressler has been in association with the Sisters of the Presentation since she was taught and befriended by Sisters Jean Murphy, Helen Cunningham, Fleurette Einikey, and Andrew (Ruth Marie) Holtzbauer among others in high school. For a number of years she served on a committee exploring Presentation lay association and was delighted to become a "charter member." A high school English teacher, this summer Barb will edit and finalize the draft of an "historical novel" of Presentation foundress, Honora "Nano" Nagle. She completed an initial draft in August 2015. During the process of writing the text (a mix of prose and poetry) more than 20 sisters and several students provided responses and feedback which will be mined for a publishable draft. Sharing in the mission, charism and lives of the Dubuque Presentation Sisters continues to be a central joy for Barb.

Becky Searcy, a member of the Luminaries associate group, has been an active Presentation associate since 2000. She is a music, band and vocal teacher at St. Benedict School in Decorah, Iowa. Becky shares her musical gifts through the Contemporary Adult Choir at St. Benedict Parish where she is a member. She is the mother of three adult sons and is blessed with five grandchildren.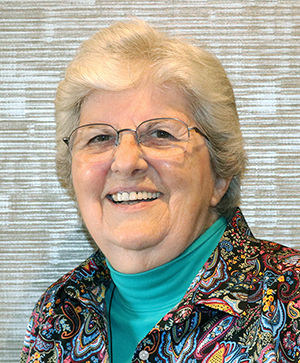 Sister Raeleen Sweeney, originally from Waukon, Iowa, served as an elementary teacher in Iowa and Illinois. In 1988 she received the Chicago Golden Apple Award for Excellence in Teaching through a nomination by a former student from St. Germaine's in Oak Lawn. In 1991, Raeleen joined the Golden Apple staff and remained there until 2013. Celebrating the Golden Apple Scholars of Illinois 25th anniversary, Raeleen was honored with the first Patricia Blunt Koldyke Lifetime Achievement Award. Currently, Sister is a part-time consultant, providing professional and prayerful support to teachers and administrators throughout Illinois.
Since 2000, Raeleen has been actively involved in the Chicago associate process, assisting with the first Associate Retreat Day at Mount Loretto and partnering with the Chicago associates. One of her passions is welcoming people into the associate partnership and journeying with them.

Anastasia Nicklaus lives in New Hartford, Iowa, having made a home from the former Saint Joseph Catholic Church (which she attended as a child). Since 2014, Anastasia has served as the liturgy/music coordinator at Saint Edward Parish in Waterloo, Iowa. Her professional background also includes journalism, education, religious education/youth ministry and campus ministry. She has a BA in English/journalism from Teikyo Marycrest University and an MA in ministry from Loras College. When not at work, Anastasia enjoys coffee or a meal with family and friends; hanging out with her cat, Josie; reading; being outdoors and just be-ing. She has been an associate since the early days of the Associate Partnership and hopes to embody Nano's values of reaching out to others with the lantern flame of Christ."

Laurie Noel grew up just down the street from Mount Loretto, or as her family referred to it, the "duck pond," it seemed only natural that Laurie would become an associate nine years ago. Her associate group, Joyful Servants of the Light, has brought depth to her spirituality, as they have focused on service to the community. The group keeps busy volunteering, but the busyness still allowed time for Laurie to complete her degree last year from Clarke University. Since becoming an associate, Laurie had a desire to travel to a Third World country. Bolivia was her intended destination; unfortunately she was not able to complete the trip for various reasons. However, Laurie did have the pleasure of traveling to Ecuador with the BVM Sisters, whom she works for as the coordinator of dining services.